105 RCACC is one of two Cadet Units that belong to the 7th Toronto Regiment, RCA family.  Located in Streetsville (Mississauga) Ontario, the Cadet Corps currently boasts a total of almost one hundred youth members.  As a Training Unit, our objective within the Canadian Cadet Organization is to develop life skills for Canadian youth.  This cannot be done without dedicated staffs. 
Unlike other branches of the Forces, much of the running of a Cadet Unit is dependent upon the dedication of unpaid Civilian Volunteers who come out every Tuesday evening Parade night to mentor, instruct and develop the youth members in the mandated Training syllabus, as well as coming out every Thursday evening and many weekends, to run optional activities such as our Drill Team, Band, Orienteering Team, Marksmanship program and Biathlon programs, just to name a few. 
Much of what we do are not funded by National Defense nor the Canadian Armed Forces.  The Corps Support Committee is integral in fundraising to pay rent and utilities of our Local Headquarters, Russell Langmaid Streetsville Cadet Centre as well as supplemental activities.  Without the revenue streams they generate, we could not operate.
Currently there are eighteen volunteers and six Officers dedicated to making this program educational and challenging for the youth members.  Below are Corps related biographies for most of these individuals.
Cadet Chief Warrant Officer Gabriel D'Souza is the Regimental Sergeant-Major. He joined the Royal Canadian Army Cadet program with 105 – 7th Toronto Regiment, RCA since he was 12, and is currently in his 6th year in the cadet program.
During his time in cadets, he has been active as a leader, volunteer, and learner. Through the Royal Canadian Army Cadet Expedition Program, he has learned how to become an effective leader, became proficient at field training, navigation, trekking, and wilderness survival. He has planned several unit exercises and assisted with the execution of those exercises. Within the unit, he has an extensive history of community volunteerism including leading various community clean-up efforts, Remembrance Day, Remembrance Vigil, among others.
In Summer 2018, C/CWO D'Souza was selected to attend the prestigious Leadership and Challenge Course at Rocky Mountain Army Cadet Summer Training Centre in Alberta. Outside of cadets, C/CWO D'Souza will be finishing his final year of high school. He looks forward for his graduation and post-secondary education.
Cadet Master Warrant Officer Adeline Brotohusodo is the Drill Sergeant-Major of the 105 Army Cadet Corps and has been a member since 2013.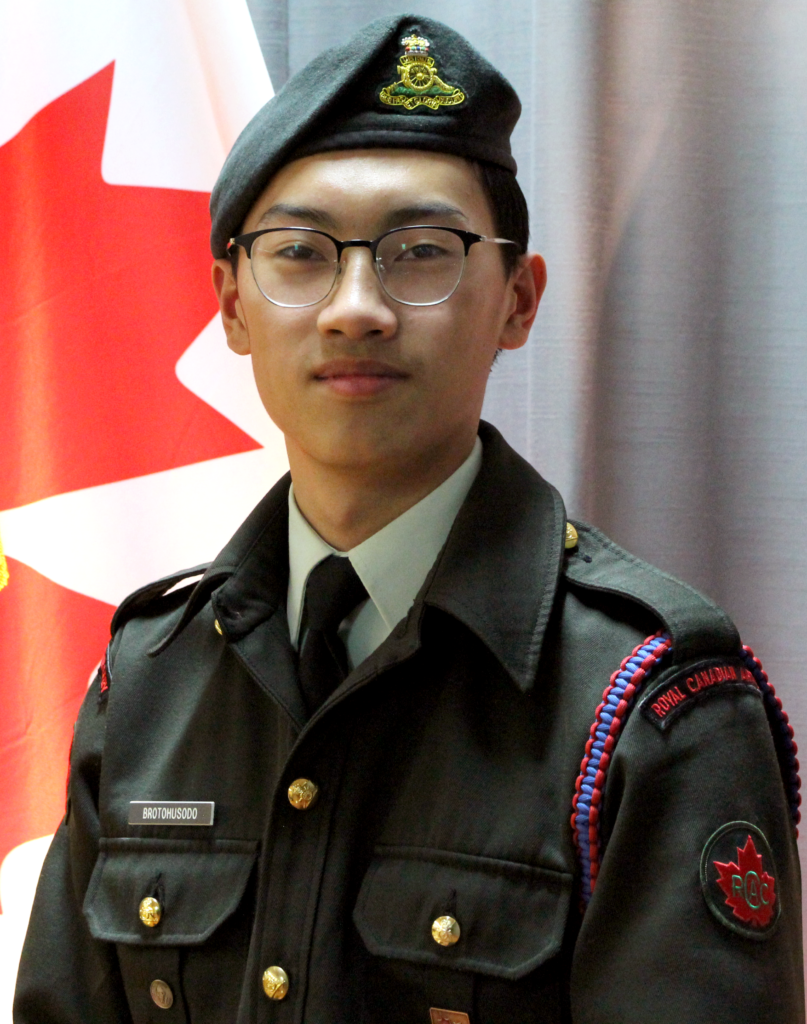 Sergeant Nathanael Brotohusodo was selected as the Flag Party Commander for the 44th Cadet Annual Ceremonial Review. 
He has been a part of the 105 – 7th Toronto Regiment, RCA since he was 12, and is currently serving as a Troop Sergeant-Major. Within the unit, he has participated in several competitive operational teams, such as the Drill Team, Biathlon Team, and have shown keen interest in expedition. He is regarded by his peers and superiors as exemplifying the model cadet.
He has served in several capacity within the unit, and has excelled in community service having volunteered his time to teach drill lessons for St. John Ambulance Youth Division, a regular volunteer at the Royal Canadian Legion Branch 139, and in multiple remembrance occasion including the special service by the Ukrainian Canadian Congress.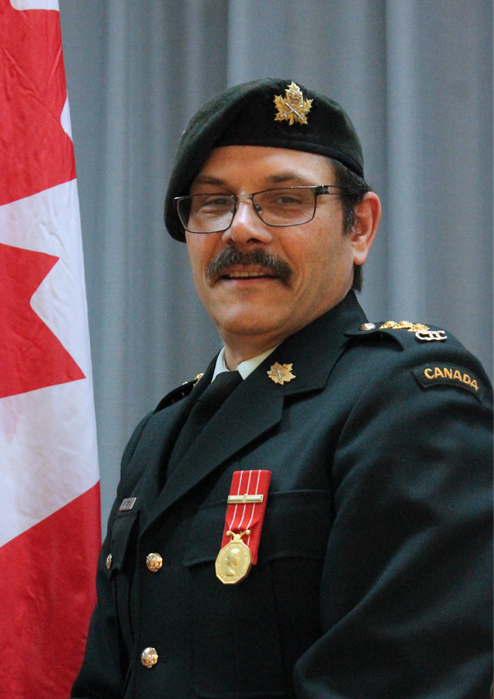 Captain R. Eric I. Edelswärd, CD was born in Toronto, Ontario in 1960.  He began his military career as an Air Cadet with 172 (York) Toronto Royal Canadian Air Cadet Squadron, rising to the rank of Flight Sergeant.  In 1993, he completed his BSc joint Major in Environmental and Resource Science and Geography, at Trent University in Peterborough, Ontario.
After a hiatus from wearing a uniform of twelve years, he entered the Canadian Armed Forces as a Reservist, through the Direct Entry Officer Plan as a CELE officer with the rank of Second Lieutenant attached to 709 (Toronto) Communication Regiment.  Captain Edelswärd held a number of positions with in the Regiment, including Communications Centre Officer, Troop Officer for both Alpha (Operations) and Charlie (Support) Squadrons, 2i/c and four months as Acting OC for Charlie Squadron as well as numerous Secondary Duties including ComSec Custodian, Fire Warden, First Aid Instructor, Unit Environmental Officer, and Liaison Officer to 2605 (Toronto) Communication Regiment Army Cadet Corps.  In 1997 he received a Commanding Officers Commendation .
As a Signals Liaison Officer, Eric had the opportunity work with The Queen's Own Rangers Armoured Recce in 1994, during the Summer Concentration exercise TRILLIUM GUARD '94; and in a similar capacity with 7th Toronto Regiment, RCA for the Summer Concentration exercise TRILLIUM PHOENIX '96, the last full Brigade exercise conducted by the reserves in Ontario.  Capt Edelswärd was also involved in the following Domestic Operations; OP RECUPERATION – the Ice Storm, stationed in Brockville in Eastern Ontario for the duration where for half of the deployment he was the Administration Officer for the deployed Unit, in 1998 and in OP ABACUS – the National Preparedness Operation for the Millennium, 1999 – 2000.
In November 2000, he was attach posted to the 105 RC(Army)CC.  He has held the positions of Administration Officer, Alpha Battery Officer Commanding, Adjutant and Deputy Commanding Officer.  In May 2003, he remustered to the Cadet Instructor Cadre as a requirement of assuming Command of 105 RC(Army)CC.  Eric commanded the Unit from May 2003 through to May 2006.  Following his tenure as Commanding Officer, within the same Unit he took on the roles of Deputy Commanding Officer, Adjutant and Supply Officer. 
In addition to working in the Reserves and with the Cadet Program, Eric has been volunteering with Scouts Canada for over eighteen years.  Since 2007, He has been the Recording Secretary for the Grand Priory of Canada for the Knights Hospitallers of the Sovereign Hospitallers Order Of Saint John Of Jerusalem, Knights of Malta and has been a member of the Order since 2004.  In March 2014, He was appointed as the Sergeant-at-Arms.  In 2008, he was invested into the Order of St. George, Grand Priory of Canada and the Americas.  He has also has completed over 100 donations with Canadian Blood Services.
He was employed by Canada Post Corporation for over thirty two years and is currently now retired.
Captain Edelswärd lives in Mississauga with his wife Susan.  They have three children: Scott, 38, Tyler, 24 and Ellen, 23.
In 2003 he received his Canadian Decoration (CD) and in 2004 he was presented with his Air Cadet Service Medal and also received his Decoration as a Knight of Justice in the Order of St John and 2008, as Knight in the Order of St George.  In 2016 he received his Bar for an additional ten years of service for his CD.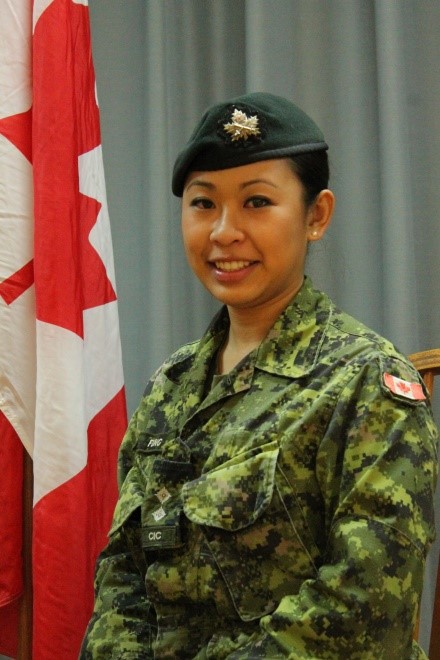 Lieutenant Bianca Fung has been working with 105 RCACC since 2012. At 105, Bianca is currently the Deputy Commanding Officer, Training Officer, and corps marksmanship coach. She is in charge of planning and coordinating the training that the cadets receive throughout the training year. Lt Fung ensures that that all cadets receive their star level training effectively and succeed in meeting their performance checks and assessments. She works closely with the adult star level instructors to establish instructional standards.
During the summer, she works at Connaught Ranges as a coach for the Royal Canadian Army Cadet National Rifle Team (RCAC NRT). Bianca coaches cadets from all across Canada and Great Britain using the C11/C12 target rifle, shooting from distances between 100 to 1000 yards. She has led three Canadian cadet teams to compete internationally in Bisley, England, in 2013, 2016 and 2019. Bianca has competed for Team Canada on several occasions and has her sights set on a future Commonwealth Games.
In her civilian life, she is an elementary school teacher.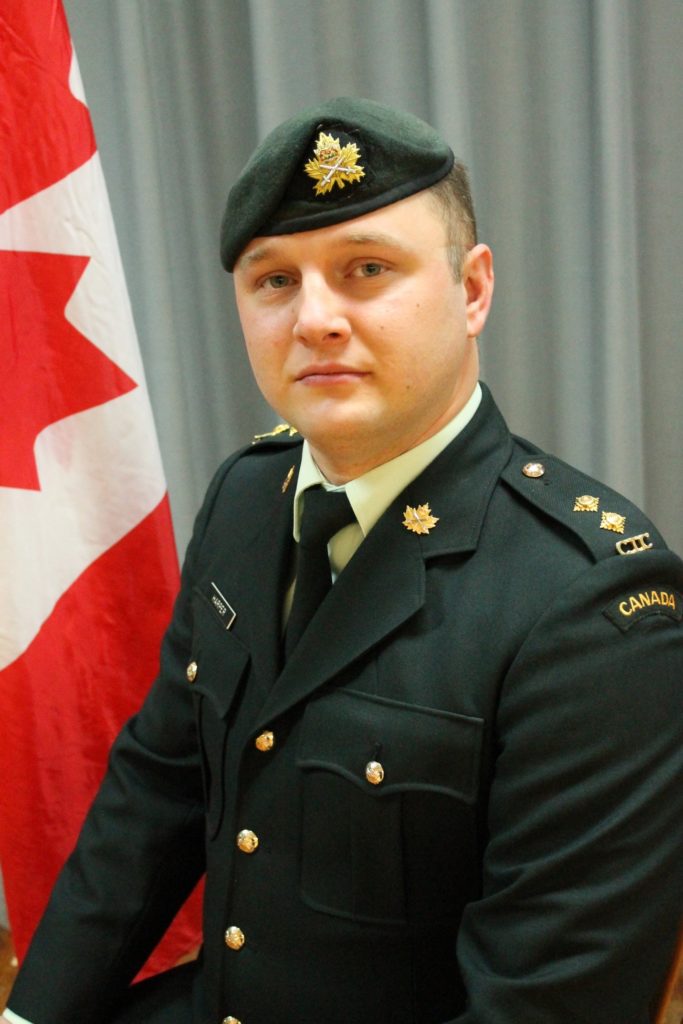 Lieutenant Neil Harper is the Corps' Green Star Level Co-ordinator.
The Canadian Cadet Organization has given him many opportunities and skills throughout the total of sixteen years being involved. Starting in September 2003 until November 2009 were the years he was a young cadet at the age of thirteen. After retiring from the CCO, he became a Civilian Volunteer learning the role of Band Officer until moving on to Supply.
In June 2012, he was attested into the Canadian Armed Forces as an Officer Cadet in the Cadet Instructor Cadre Branch.
The past few summers he has been a Platoon Commander, Assistant Physical Education and Recreational Training Officer and Hospital Liaison Officer Coordinator at Blackdown Cadet Training Centre and at the 105 Royal Canadian Army Cadets in Streetsville has been an Instructor, Standards Officer and a Star Level Training Coordinator.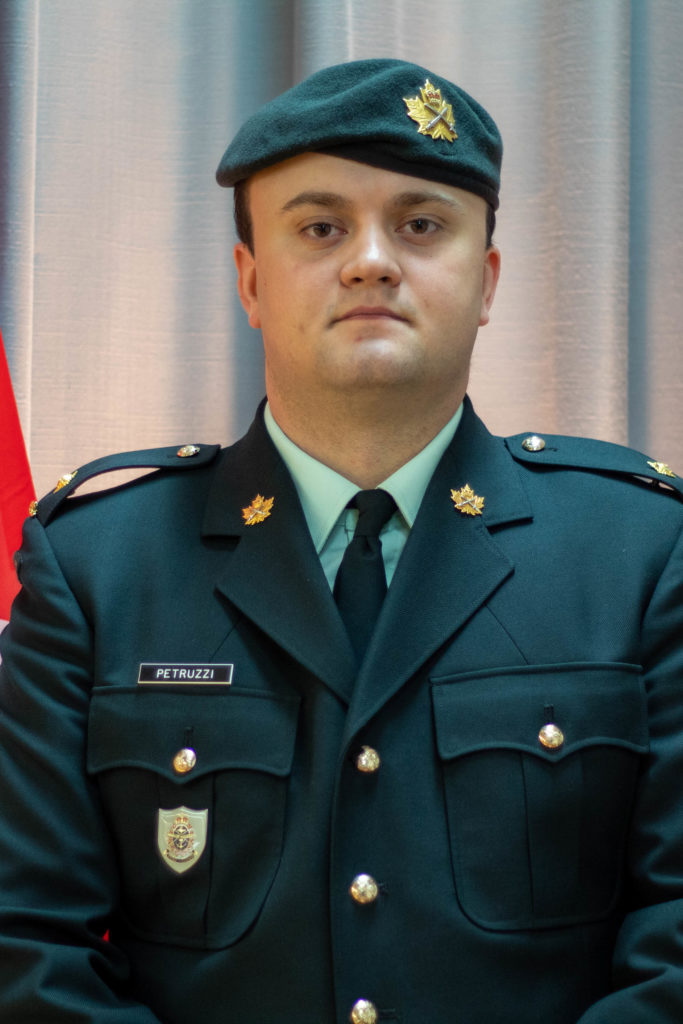 Officer Cadet Matthew Petruzzi is the Co-ordinator for the Gold Star program (forth year Cadets).
Matthew joined 105 Army Cadet Corps in January of 2014 as a Civilian Volunteer.  He was given the pleasure of working in the Quarter Master Stores.  As the Supply Officer he made sure the new recruits are given a uniform in a timely manner.  
He was just sworn in to the Canadian Armed Forces as an Officer Cadet in the CIC on the sixteenth of May 2017.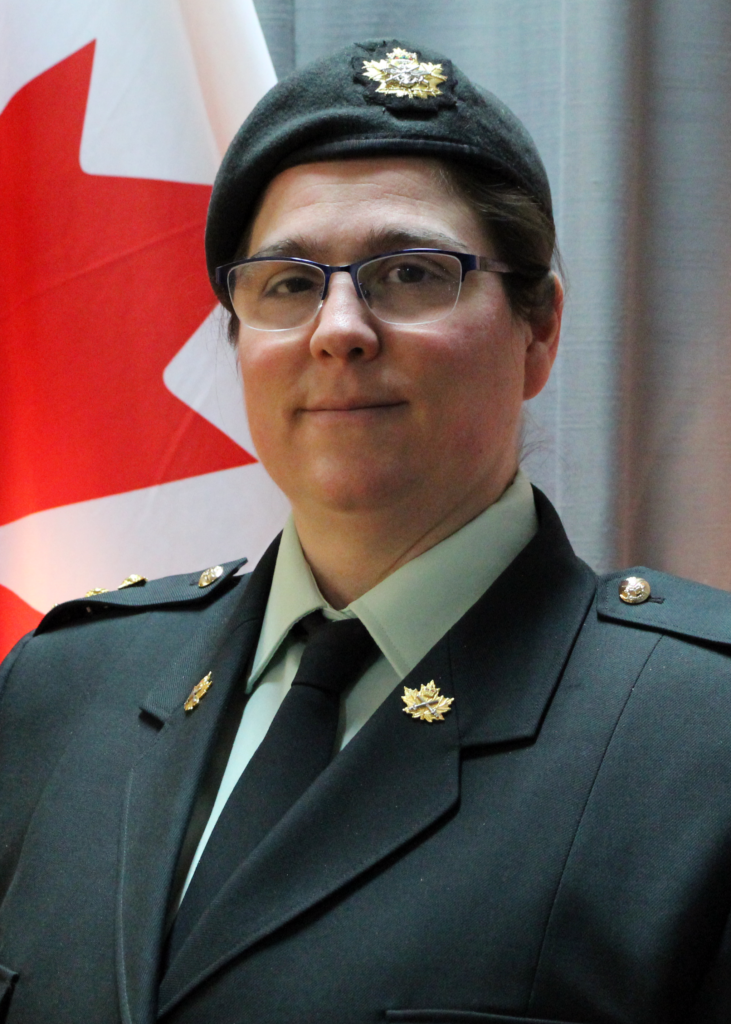 Second Lieutenant Shannon Pecore became a Reserve Force officer January 31st 2017.  She have been with 105 for the past four years and am looking forward to continuing on with the Corps as an Officer and the current Administration Officer and Co-coordinator for the Master Cadet level of training.
She was an Army Cadet as a youth and have been involved with the program on and off over the past twenty years in various capacities.  She have worked at Blackdown Cadet Training Centre as the Recreation Officer for a summer.  She love mentoring the youth and seeing them grow and mature into the leaders of tomorrow.  The opportunities that the Cadet Program offers our youth are amazing and she look forward to continuing to promote it and give the cadets of 105 every opportunity to reach their goals.
Recently, she have been appointed as one of the Regional Unit Public Affairs Representative.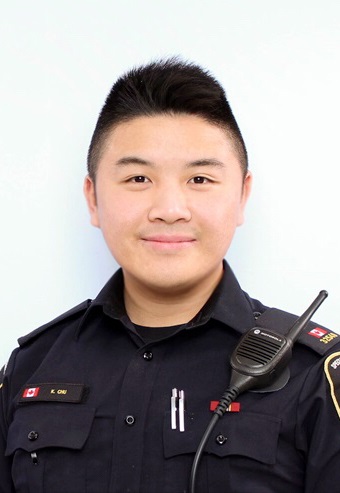 Second Lieutenant Kelvin Chu is currently an Artillery Officer acting as a Troop Leader at 15 Battery, "D" Delta Troop, 7th Toronto Regiment, Royal Canadian Artillery. Kelvin volunteers as the webmaster for 105 RCACC. He is responsible for all matters related to public affairs and external communication, including media, community outreach and website maintenance.
2Lt Chu was with 105 – 7th Toronto Regiment, RCA from 2013 to 2018 where he was first commissioned as a Cadet Instructor Cadre Officer. Over the years he has been Star Level Co-ordinator for Green and Red Stars (1st/2nd year cadets). During the summer of '15 and '16, he served as the Public Affairs Officer at Connaught Cadet Training Centre, responsible for all internal/external strategic communications and significant incident management. In 2016, he was awarded the Sovereign Medal for Volunteer by the Governor General of Canada.
In his civilian life, he is a Special Constable with University of Toronto Campus Police.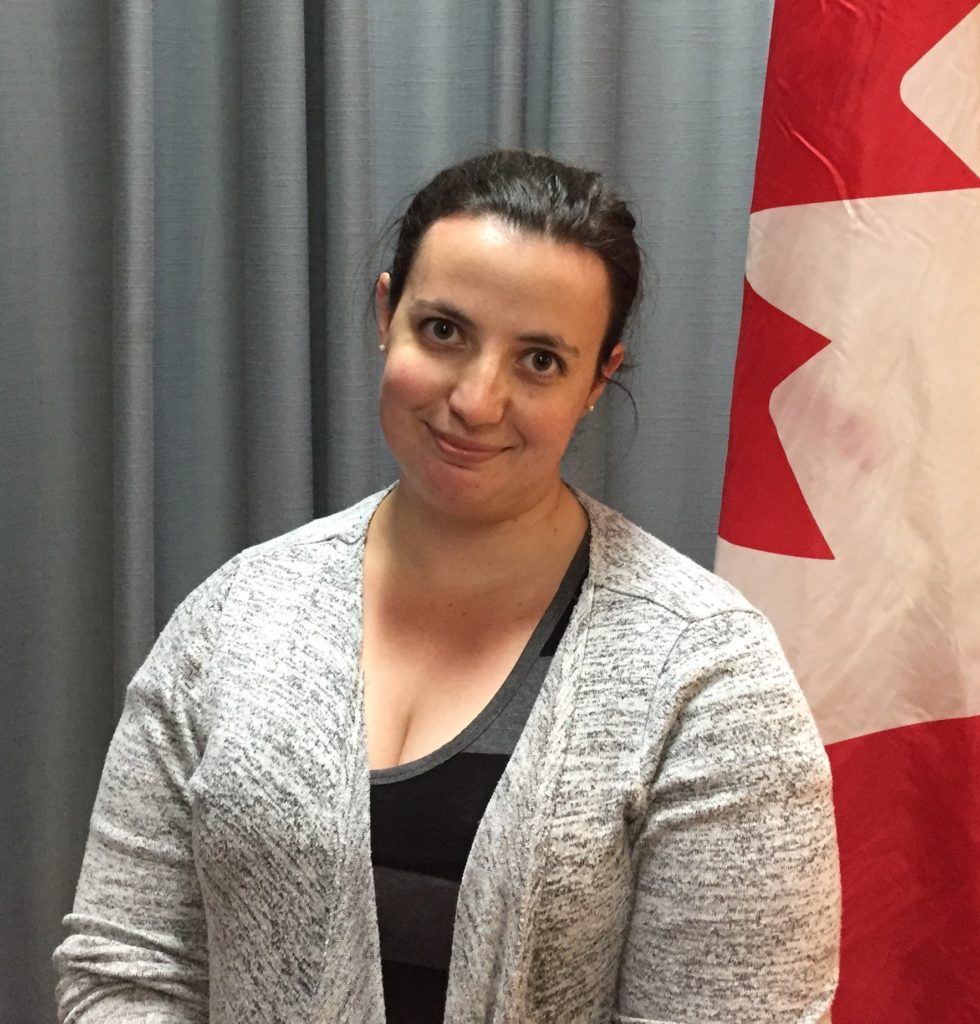 Civilian Volunteer Marissa Weir-Catnoir has always had the military as an integral role in her life as her father was in the Navy out on the East coast.
She grew up on a military base where the east coast and military community was home.  After moving to Ontario, she missed that community and closeness that she had down east and went in search of something that brought to her that sense of community back.  She found that in the Cadet program.  She began volunteering with 105 in 2014 and have taken on the role of Green Star (first year Cadets) Coordinator and the past two years she have worked with the Silver Stars (third year Cadets).
Civilian Volunteer Brian Clark is the Corps' Supply Officer and Adjutant.
He joined 105 RCACC as a Civilian Volunteer in August 2016.  A former serving member in the Canadian Armed Forces, he was a Gunner having served with 2 Royal Canadian Horse Artillery (RCHA), "D" Delta Battery, as the Battery Sergeant-Major's Mobile Support Equipment Operator and as an Dangerous Goods (Ammunition) Driver in the Air Defense Troop from 1978 through to 1981 at Canadian Forces Base (CFB) Petawawa.  In civilian life Brian worked in Film Industry and long haul mobile operator.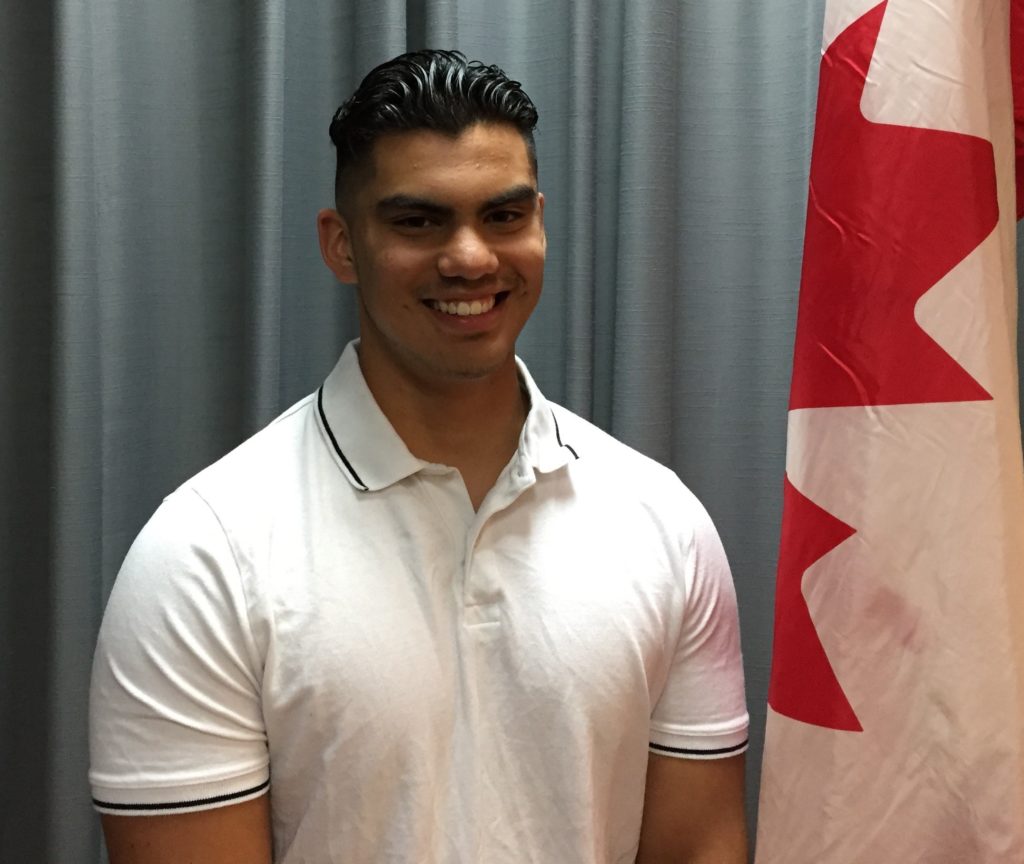 Civilian Volunteer Diego Perez was a former cadet Regimental Sergeant-Major at the unit, and is currently a soldier with the Toronto Scottish Regiment.
Diego has been the Assistant Green Star Co-ordinator since December 2017 following his enrollment into the Army Reserves.   Last Summer he attended the Leadership and Challenge Course in the Rocky Mountain National Cadet Training Centre. Diego has in previous years participated in Regional Expeditions and this was a great experience for him.  He thoroughly enjoying the new adventure and challenges that the Reserves provides.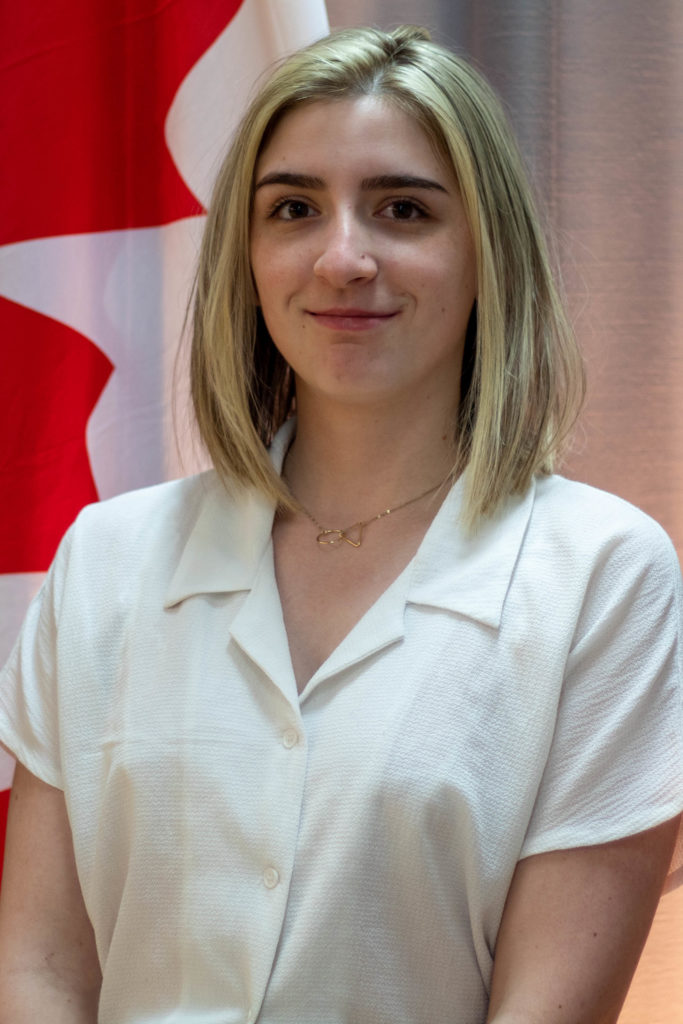 Civilian Volunteer Sarah Wiens was a former cadet with 105 – 7th Toronto Regiment, RCA Royal Canadian Army Cadets. 
During her time as a cadet, she completed the Gold Star program with distinction and received the prestigious Joseph Ryan Award in recognition for her leadership in inspiring others to excel in dress, deportment and training.
After completing the Gold Star Program, she retired from cadets and decided to return and contribute her time towards the unit. She is currently serving as the Silver Star Co-Coordinator.
Civilian Instructor Linda Worsley, is the Corps' Band Officer and Director.

When her daughter joined 105 Streetsville Army Cadets I helped out where ever I could. Eleven years later, she has long ago aged out and I am still here. I have volunteered in many different areas but enjoy being The Band Director. Watching the cadets advance and grow is wonderful. I look forward to many more years with 105.