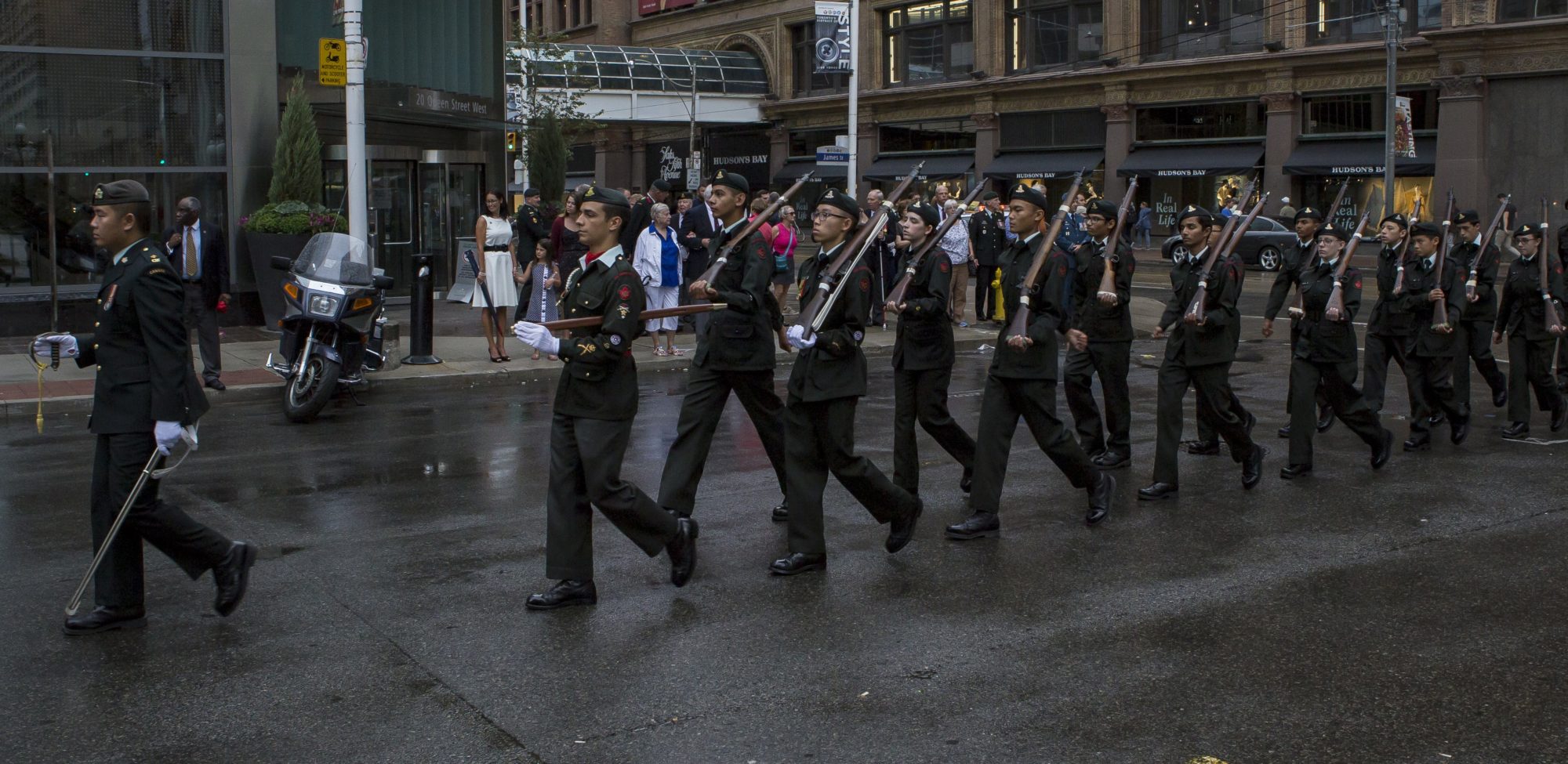 Recently, our affiliated unit, 7th Toronto Regiment, Royal Canadian Artillery reaffirmed their right to Freedom of the City in the City of Toronto, a prestigious honour bestowed by the City of Toronto to 7 RCA some 100 years ago.
This honour allows soldiers from 7RCA to march in the city, beats drumming, with weapons and fixed bayonets, a sign of mutual trust between the unit and the city. 105 Army Cadets were in participation of the parade as well, with Lee-Enfield Drill Purpose Rifles (Rifles that have been made inoperable and only for the use of Drill training).
It was a rainy day for our cadets, but each and every cadet stood proud at the Old City Hall, Toronto and witnessed the event as the Deputy Mayor of Toronto re-affirms the strong ties between the unit and Toronto.